Steve Mayers, MBA, IAP, C.M
Board Member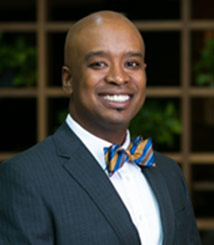 Steve Mayers, MBA, IAP, C.M
Board Member
Airport Director, Sr. MarCommX (Marketing, Communications, and Customer Experience)
Steve Mayers is the Senior Director of Marketing, Communications, and Customer Experience. He oversees Marketing, Customer Communications, the guest experience, ADA and Title VI administration, volunteer and nonprofit programs, and team member development programs.
With more than 25 years of management and hospitality experience, Mr. Mayers has held leadership positions in some of the world's top companies, including Sandals Resorts, Wells Fargo, Radisson, and Best Western Hotels & Resorts.
Steve has earned the International Airport Professional (IAP) and Certified Member (C.M) designations from Airports Council International (ACI) and the American Association of Airport Executives (AAAE), respectively; he is a Federal Aviation Administration (FAA) Office of Civil Rights (OCR) award-winner. He received his undergraduate degree from Temple University's Fox School of Business and his MBA from Louisiana State University.