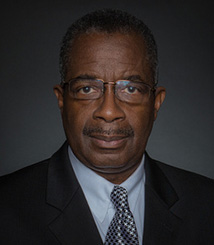 Maurice Dean
Treasurer
Maurice Dean
Education: Morehouse College, Georgia State University, Carver Bible College
Maurice Dean is the Owner Of Maximum Maintenance.  He has been in the restaurant Industry over 40 years, he started Maximum Maintenance Company in 1999 Catering primarily to the Restaurant Industry.
Maurice is a dedicated Christian and a member of Free Chapel in Gainesville, currently working closely with the No Longer bound ( Drug and alcohol treatment facility).  He truly enjoys helping men as they recover and transition back into life.
Maurice is an avid sports fan and enjoys staying in shape and living a healthy lifestyle. Traveling and reading are 2 of his favorite hobbies.
He is the proud father of 5 and grandfather of 5 children.