Jacqueline Jones-Staten
Board Member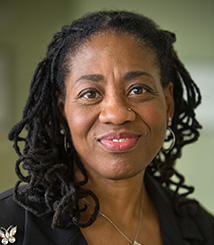 Jacqueline Jones-Staten
Board Member
Jacqueline Jones, RN, BSN, graduated from The Helene Fuld School of Nursing at Coppin State University. After Graduation, Jacque worked as a Registered Nurse in the areas of ICU, CCU, Postpartum, Dialysis and Outpatient Health Centers.  In 2002, Jacque received her case management certification after which she became a Certified Case Manager She completed her Master's Degree in Management in 2006.
Jacque has also served in various leadership roles in the insurance industry. She has worked extensively in Managed Care settings including Johns Hopkins Health Plan.  Prior to 2011, she served as the Director of Health Services and Medicaid operations at Coventry Health Plan of Florida. She also has served as the Regional Vice President at WellPoint Anthem Blue Cross Health Plan and Vice President of Medical Management at Peach State Health Plan.  
Jacque joined the Shepherd Center in 2011 and is currently the Director of Admissions and Case Management at Shepherd Center. In this position, Jacqueline works across departments to ensure the coordination of services to provide patients with high quality, comprehensive and focused services that improve care, quality of life and financial outcomes. 
Jacque is originally from Baltimore, Maryland. She is married to Donald Staten and they have one son at home and six other children in Maryland, Texas and Kansas. She enjoys serving and helping others, her current spiritual family at Christ Culture Church, travelling, cooking and spending time with family and close friends.