Donovan W. Christie, MD
Founder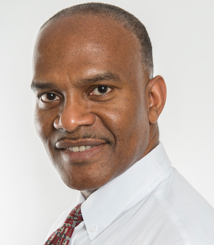 Donovan W. Christie MD, FAARFM, CPE Certified Physician Executive
Founder
Missionary and the President and founder of ANWAN Wellness Medical Center P.C., the ANWAN Regenerative Center, and the Picture of Health Foundation Inc.
Dr. Christie received his MD from the Albert Einstein College of Medicine in New York and is board certified in Internal Medicine, Pediatrics, and Preventive and Regenerative Medicine. Over the past 22 years, he has led ANWAN Wellness Centers to be one of Atlanta's premier Wellness Centers. He is passionate about preventive medicine as his medical practice focuses on integrative and functional medicine utilizing practical lifestyle interventions such as nutrition, exercise, spirituality, natural nutraceuticals, hormone replacement, stem cell and platelet-rich plasma therapy, detoxification, intravenous nutritional infusions, Chiropractic, Massage Therapy, and pellet therapy.
With his Christian upbringing, he has led medical outreach missions in areas where the need is the greatest. He has led mission trips to West Africa and South America. In 2003 he founded the Picture of Health Foundation, a non-profit organization focusing on short-term medical outreach locally and internationally and wellness education and health screens nationally.
Dr. Christie is an author who published his first book in 2019 "Invigorate yourself with Lifestyle Medicine, to address the prevalence of chronic disease and its link to lifestyle. He is an educator, former Director of Medical Education, and assistant professor of Medicine at the WellStar Atlanta Medical Center for Ross University School of Medicine. Dr. Christie is the recipient of the Businessperson of the Year award from the Airport COC, the Community service award from Live Healthy and Thrive Foundation, and the Trinity Award from the Barbados Association of Atlanta.
He is the father of 6 children, Shannon, Donovan Jr., Duane, Jordane, Maia, and Collin.