Donise Dorante
Board Member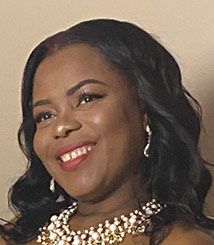 Donise Dorante
Board Member
Donise Dorante was born and raised in Port -au – Prince and comes to America in 2003. Went to Montgomery College for nursing school. responsible and hard-working woman. I am a mature team worker and adaptable to all challenging situations. I am able to work well both in a team environment as well as using own initiative. I work well pressure and adhere to strict deadlines.
CEO and founder of Lovely Care INC
Lovely care starts in October 2016 in Atlanta..
Our goal is to make sure the residents received the proper and loving care.
Dr. Ward is proud to serve the athletes of the Special Olympics of GA. She is a community advocate, serving, volunteering, and lending her knowledge, support, and expertise on a host of community boards non profit organizations and healthcare forums.