Casandra L. Harmon
Board Member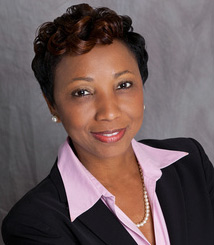 Casandra L. Harmon
Board Member
Casandra L. Harmon is the Senior Vice President of Mack II, Inc. She has over 25 years of operational, accounting and financial experience in the restaurant industry. She oversees an annual Operational Budget in excess of $21 million.
A native of Dade City, Florida, she graduated from Florida A & M University in Tallahassee, Florida with a B.S. in Business Management and a M. S. in Public Administration.
Ms. Harmon has been always been active in the civic and business communities. She has volunteered with many organizations in the Metro Atlanta Area including but not limited to The Angel Tree Project, Atlanta Food Bank, Open Hand of Atlanta, Big Brothers Big Sisters, etc. She was a member of the Eternal Hope for Haiti's 2010 Mission Trip to Cap Haiten, Haiti.
She is a member of Alpha Kappa Alpha Sorority, Incorporated, Atlanta Business League, Society of Human Resources Management and St. Philip AME Church.