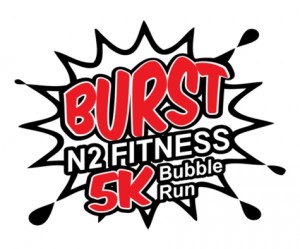 The Picture of Health Foundation, Inc. is a 501(c )(3) non-profit organization designed to provide communities with education that empowers people to live and stay healthy. We do so by teaching the benefits of healthy lifestyle management; using a balanced approach to medical, mental and physical health. The POHF, Inc. team of experts will provide communities with access to researched-based health and wellness information, screenings, and physical fitness opportunities. Our wellness teams of experts consist of: Doctors, Physician's Assistants, Nurses, Nutritionist, Psychologist, and Fitness Coaches who donate time, resources, and knowledge. The service will include free health & wellness screenings, educational seminars focused on diet & nutrition, and physical fitness exercises. All of these preventive strategies are taught to help minimize stressors and live healthy balanced active lifestyles.
The Picture of Health Foundation, Inc. Mission is to serve communities in the USA and abroad by enhancing the welfare our society; linking the balance between medical, mental, physical, and dietary health. By educating communities on the benefits of living healthy; the POHF, Inc. aims to reduce the risk of metabolic syndrome a self-induced disease caused by obesity and inactivity. It is our belief that communities armed with the knowledge of good nutrition, mental health awareness, and physical activity will significantly improve their quality of life.
We encourage families to:
Start and remain physically active
Reduce sugary drinks and increase water consumption
Reduce screen time
Focus on Holistic Wellness
Reduce Illness
Increase productivity through awareness.
Sponsorship Package Includes:
Your company logo on Race Bib
Your company logo listed on POHF website for 60 days as a supporter of the POHF
Your company brochure will be included in our registration package (which advertises product and or services with contact information)
Your sponsorship will help assure the success of the POHF. We look forward to hearing from you.  Join us in our mission as we collectively work toward empowering healthy lifestyles.
Option 1:
Pay now through PayPal:
Option 2:
Sponsor by Mail:
Please send check for $200 to:
The Picture of Health Foundation, Inc.
2227 Idlewood Road. Suite #10
Tucker, GA 30084